2021-2022 Sacred Heart Faith Formation 
All Faith Formation students should continue working on their My Catholic Faith Delivered (MCFD) lessons each week.
Please see your MCFD Dashboard Notifications for information regarding keeping up with your lessons.
Upcoming
Wednesday, October 27th at 7:00 PM is the Grade 7 VIRTUAL Parent Meeting to discuss Investiture and Grade 7 requirements.
_________________________________________________________________________________
Jointly with our catechists, we are planning opportunities for our Faith Formation families to grow in faith through the return of the online My Catholic Faith Delivered (MCFD) program which is our primary learning platform this year.
Login information and instructions for MCFD has been sent out.  
Note: A 65% or better is required on Post-Assessment and Unit Tests in MCFD to get credit for the year's work.
You may find more information on MCFD on our homepage under MCFD dropdown.
In addition, we will see the return of grade-level class masses, and catechists may include family Zoom sessions for ordinary time, advent, and lent. The dates for class masses are on the calendar which can be found on our website, and zoom sessions will be communicated by your child's catechist.
The sacrament years also offer proximate preparation sessions and projects for students and parents as well as a virtual Communion retreat in Grade 2 and an in-person Confirmation retreat for our Grade 8 students (subject to COVID restrictions)!
We look forward to a faith-filled and blessed year ahead!
October is the month of the Rosary! 
"The Rosary supplies us with what is needed to pay all our debts to God and to our fellow men;
and finally, it obtains all kinds of Graces for us from Almighty God." 
St. Louis de Montfort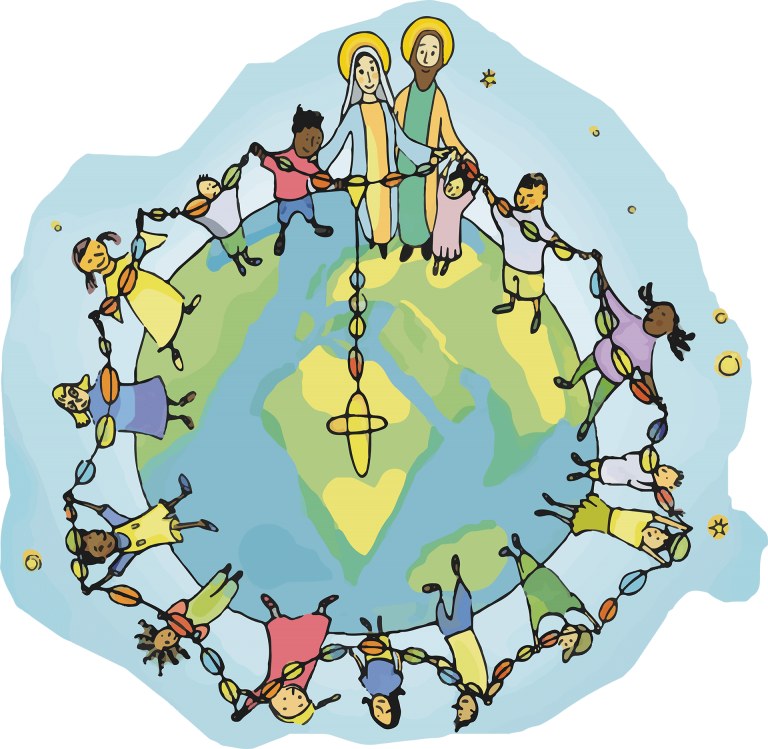 Our office is VIRTUALLY open. For school building safety no one should come to our office. Only students of Sacred Heart Academy, teachers, and staff are allowed in the building.
TO CONTACT US – email us at [email protected], and if you want to speak to us, give us a number where you can best be reached.
EMAIL BLASTS – STAY IN THE LOOP and ALWAYS KNOW WHAT IS GOING ON: TO MAKE SURE YOU RECEIVE OUR DETAILED EMAILS ABOUT ALL things FAITH FORMATION AND SACRAMENTS SIGN UP ON OUR HOMEPAGE BELOW. (It will tell you if you are already signed up.)
PRAYER LOWERS STRESS. PRAYER IS POWERFUL! YOU ALL ARE IN OUR DAILY PRAYERS!
STAY CONNECTED BY WATCHING THE MASS ONLINE. THERE ARE LINKS BELOW.